As consumer tastes are constantly evolving, it has become difficult for brands to adapt their creations to what their customers are looking for. This is true for mass consumption but even more so for luxury goods. A century-old brand can no longer rely on what it has built, it must understand its time to offer the best product. And for that, nothing better than questioning its customers through a study. Rolls Royce shows us how its engineers have researched, assimilated and integrated the aspirations of its customers to bring out the new Ghost.
Before designing its new model, the Ghost, Rolls-Royce interviewed and studied its customers in depth. A unique conclusion quickly emerged: their traditional vehicles are a little too flashy, whereas today's high-end buyers are interested in something more sober.
The Age of Post Opulence
Less ostentatious, less statutory design, that's what comes out of this customer trend study. This is what led the managers to invent the expression "Post-Opulence" and the resulting design philosophy has been applied to Ghost in an interesting way on many points. 
From customer study to design
On the one hand, designers focused on making the car a little less massive than its predecessors. It's still 17 feet long, but it has a cleaner, sleeker appearance overall, which makes for a more pleasant drive and handling. When questioning their customers, engineers also understood the desire for simplicity in the vehicle's interior. When they interviewed their customers, the engineers also understood the desire for simplicity in the vehicle's interior, and this was achieved by removing much of the padding, stitching and logos that usually adorn leather. Gone are the days when happy owners wring their necks to reveal the double R on the headrest.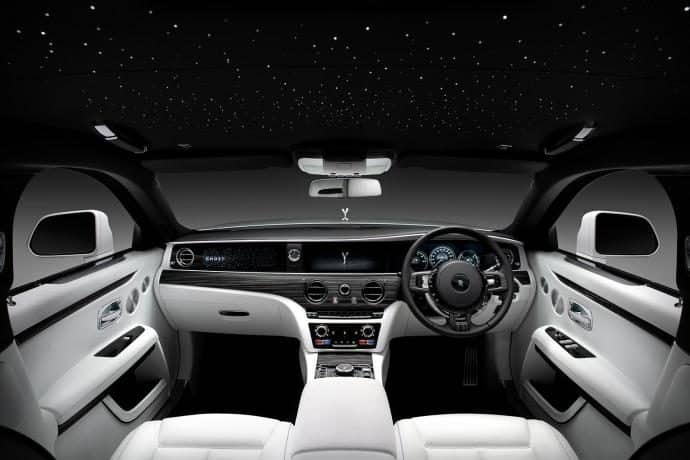 From innovation to customer testing 
But perhaps the vehicle's most curious innovation is the work Rolls-Royce has done with sound insulation. As ambassadors of a super-quiet interior, the team of engineers layered the insulation material, even blocking out noise on the tyres and windows. But when they tested it, Rolls-Royce said the occupants found the complete absence of noise "disorienting".
So what are you doing in a world of opulent postures? You add noise - in this case, by adding strategically placed vents and dampers to allow sound to escape slightly. Because one thing that all consumers appreciate, no matter how rich, is that sense of speed, and engineers understand this when they study their customers.
The Spirit of ecstasy brand often has above-average resources, but many brands share the same requirement: to offer their customers a product and an experience that meets their expectations. This is why conducting customer research and community surveys are processes that provide an excellent understanding of expectations and trends. They will both enrich the thinking of the teams of designers, marketers, and salespeople around a strong product and, above all, motivate the act of buying by customers.