In today's hyper-competitive global marketplace, a company's pricing policy can positively or negatively impact its bottom line. Yet a surprising number of companies try to increase their profits without the help of a carefully designed and creative pricing strategy.
Discover our list of the best books on pricing strategies. Expand your knowledge about the power of pricing and improve your company's profitability now.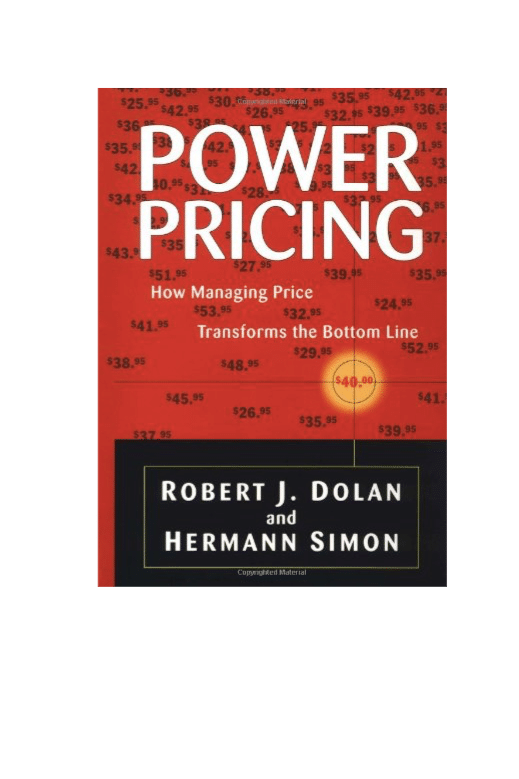 In this long-awaited book, the two world's leading experts on pricing policies, Robert J. Dolan and Hermann Simon, push managers beyond conventional thinking to show how their revolutionarypower pricingsystem will improve the bottom line by an order of magnitude. They are destroying popular but not necessarily financially sound ideas about pricing, such as relying on a standard cost-plus rule. 
Drawing on their first-hand experience with companies around the world, they provide the rationale behind the current practices ofpower pricersengaged in fierce global competition.
The world's leading expert in pricing strategy shows how this mysterious process works and how to maximize value through pricing for the company and the customer.
In all areas, we constantly decide whether something is worth our money or our time, or try to convince others to part with their money or time. Price is where value and money meet. From the worldwide release of the latest electronic gadget to the bewildering whirlwinds of oil futures to markdowns at the bargain store. Price is the most powerful and pervasive economic force in our everyday lives and one of the least understood.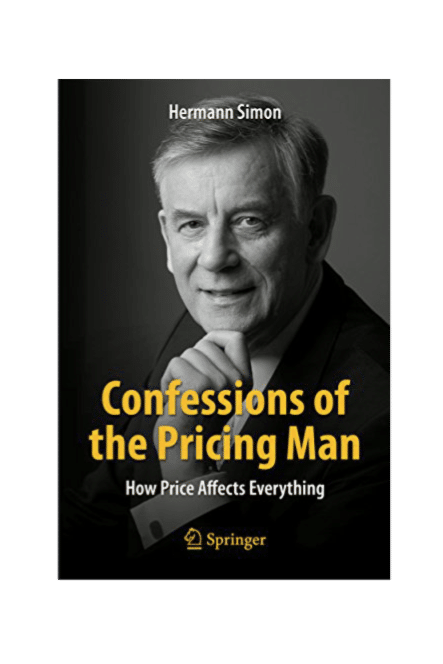 The Strategy and Tactics of Pricingexplains how to manage markets strategically and how to grow more profitably. Rather than calculating prices to cover costs or meet sales targets, you will learn how to make strategicpricing decisions that proactively manage customer perceptions of value, motivate buying decisions and change demand curves.
This book presents a new discussion on exploiting behavioral economics concepts and a more streamlined "value cascade" structure on the topics.
The digital revolution promises billions of dollars of value created by 2030. Consultants and researchers are predicting massive and disruptive disruptions in entire industry sectors. As a result, PwC reports in its DigitalIQ report that 73% of executives say they are investing in the Internet of Things and 54% in artificial intelligence. ABB predicts that 33 billion things or objects will be connected to the Internet by 2020. So we are experiencing a deluge of digital investments, programs and large-scale transformations.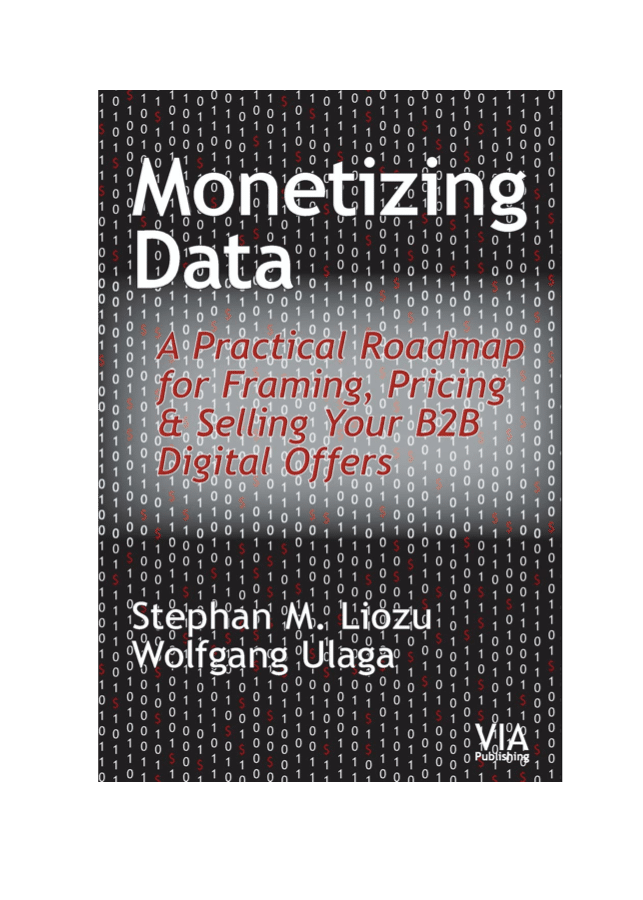 Simon-Kucher & Partners reports that 3 out of 4 companies that have invested in digitization in the last 3 years fail. The causes? Lack of strategy, wrong priorities, lack of customer intimacy and neglect of pricing policy practices. This book finally focuses on data pricing.and value-based pricing of data-driven offerings.
In this book, the world's leading pricing policy experts integrate theoretical rigor and practical application to present a comprehensive resource covering all areas of the field. This volume brings together quantitative and qualitative approaches and highlights the most recent innovations in theory and practice.
The result is a "bible" for leaders who recognize that the award is not just a means to generate short-term profits, but a tool to generate sustained growth in shareholder value over the longer term, and a guide for researchers, instructors and students.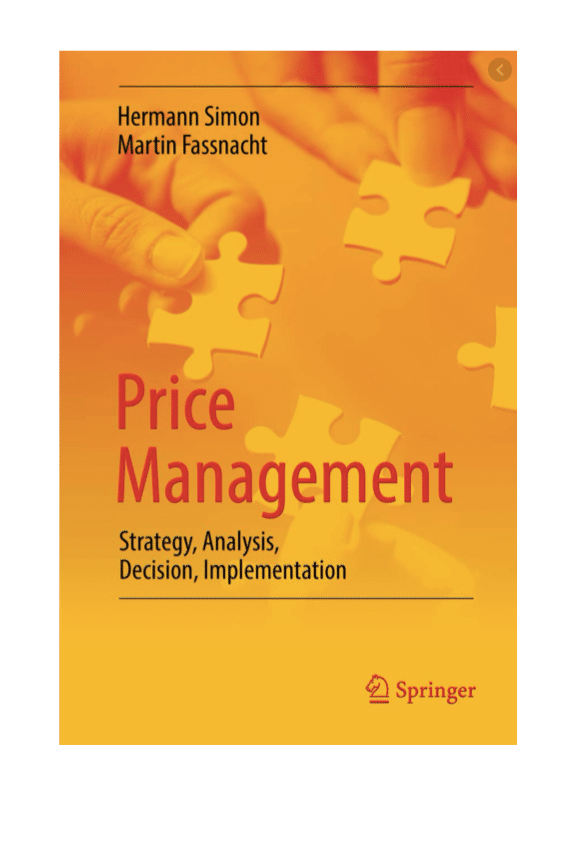 Bonus: Monitorize's guide to e-commerce pricing
The e-commerce monitoring and smart pricing solution
Monitorize has published a guide to e-commerce pricing which details the pricing strategies applicable to online sales. This guide also contains new techniques to optimize and boost a pricing strategy
You are now ready to build a solid pricing policy and use concrete and effective performance levers. Are you looking for best practices to understand and calculate your customers' willingness to pay? Define and optimize your prices directly in line with Klackthe first collaborative pricing platform. Discover our solution right here: