Consumer reviews, both positive and negative, are extremely important to your company's sustainability strategy. upfeed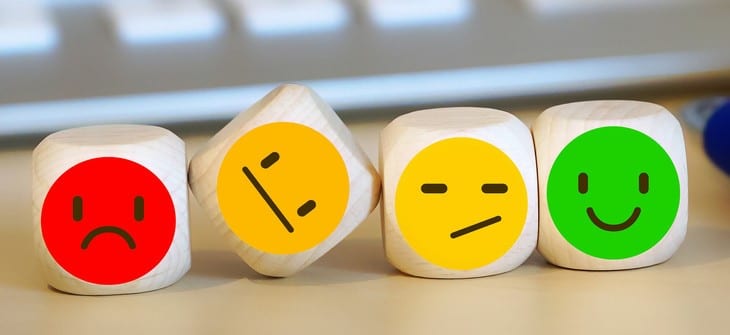 You want to ensure the success of your company and your business? Thanks to the web and technological development, it is possible to improve the quality of your services.
Digital innovation has changed consumer habits and online shopping practices. Consumers now have more freedom to express themselves, to promote a brand or to devalue another. Hence the importance of taking customers' opinions into account!
The importance of consumer reviews
Consumer reviews are extremely important on the web today. The online reputation of a brand depends mainly on these reviews.
In addition, many studies have proven that consumer reviews are necessary to boost sales. Indeed, it is the feedback of customers that is often taken into account in purchasing decisions. A study conducted and published by the company TRIAL PANEL showed that more than 88% of consumers check customer reviews before making a decision. 
You've got it! Adopting a customer review strategy is essential to develop your business and your company. 
The use of customer reviews as a development lever
upfeed

Your building and development strategies must be based not only on your objectives, but also on the expectations of your customers. In addition to improving natural referencing on the web, consumer reviews contribute to the growth of your business. 
Marketing and advertising in the era of customer reviews are real development levers that you must exploit to make the right decisions. Customer reviews, whether positive or negative, can become a KPI (Key Indicator Performance) for your strategies. All companies in a growth phase attach particular importance to the satisfaction of their customers. 
Did you know that retaining existing customers costs 10 to 20 times less than prospecting and acquiring new customers! Your strategies and decisions must therefore evolve at the pace of your customers. You should use this feedback to identify your strengths and areas for improvement. If you want to be successful, you need to adopt an "evidence-based decision making strategy". This evidence can only be your customers' opinions that allow you to move in the right direction. 
By accessing your customers' feedback you will have a clearer vision and you will be able to propose products/services that are better adapted to their expectations.
Your decisions will be more effective if they are customer-driven. Contrary to what you might think, negative reviews are also important. You can use them to identify flaws and to set up corrective and preventive actions. It is thanks to them that you will understand the causes of dissatisfactions and that you will take decisions that prove your professionalism and enhance your brand image! 
From Feedback to UpFeed
upfeed
Klack integrates the voice of the consumer upstream of brand decision making. We provide strategic recommendations in the design, pricing and marketing of new products. A tool that allows you to take advantage of a new consumer approach and reach your goals quickly.